What is Indivibook?
Professional Solution for Your Enriched Book Needs
Your Books Get Rich with Indivibook
Indivibook is a cloud-based platform developed for the purpose of publishing the content by going beyond the classic z-books and enriching it with multimedia tools such as video, audio and pictures.
Thanks to our technology, your books that we have transferred to the digital environment are used seamlessly with Windows, Linux, Mac and mobile devices.
We support your books in five languages: Turkish, English, French, Arabic and Japanese. With our adaptable language changing infrastructure, we can add the language option you want immediately.
Indivibook is just your books, videos, sounds, activities, shapes, etc., full of words and pictures. It offers a different learning experience by enriching it with many tools.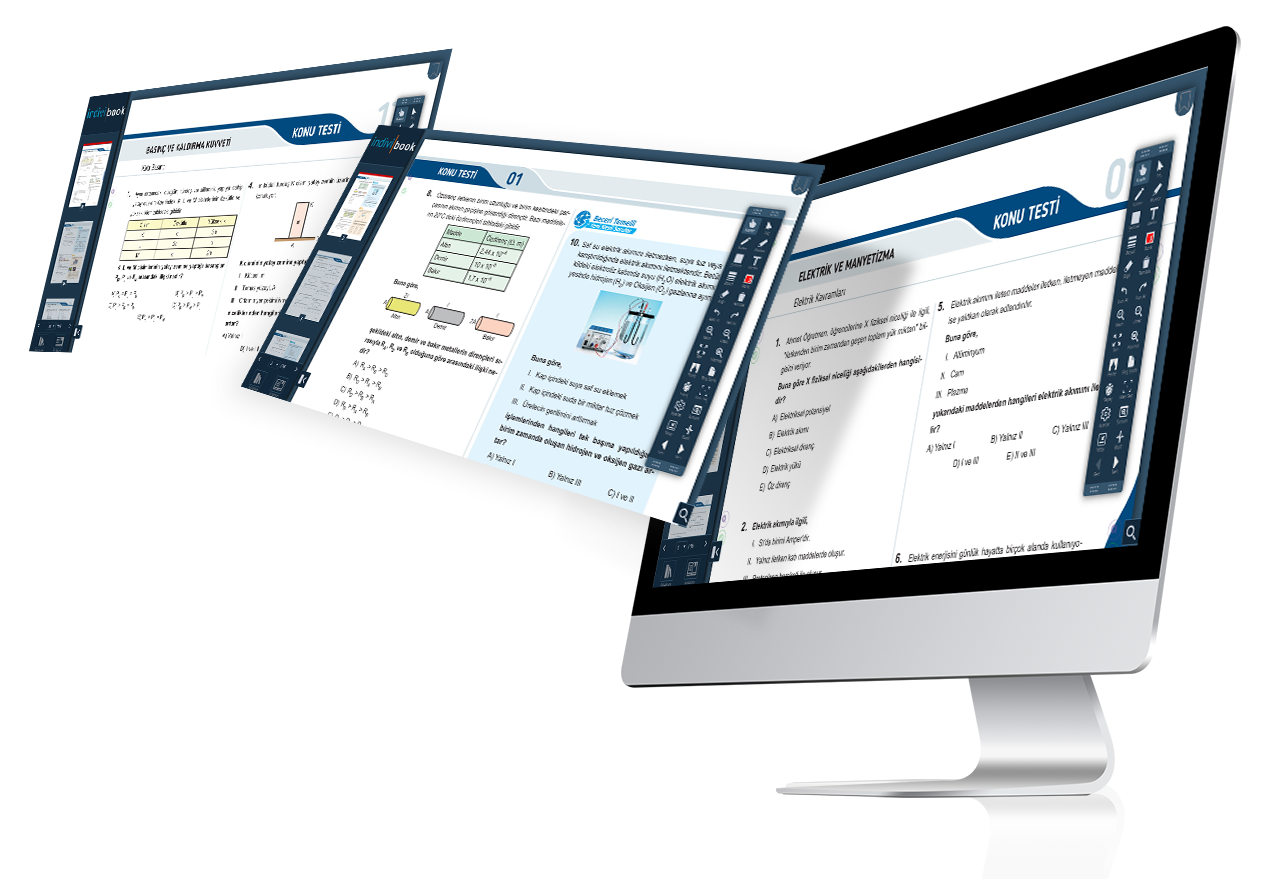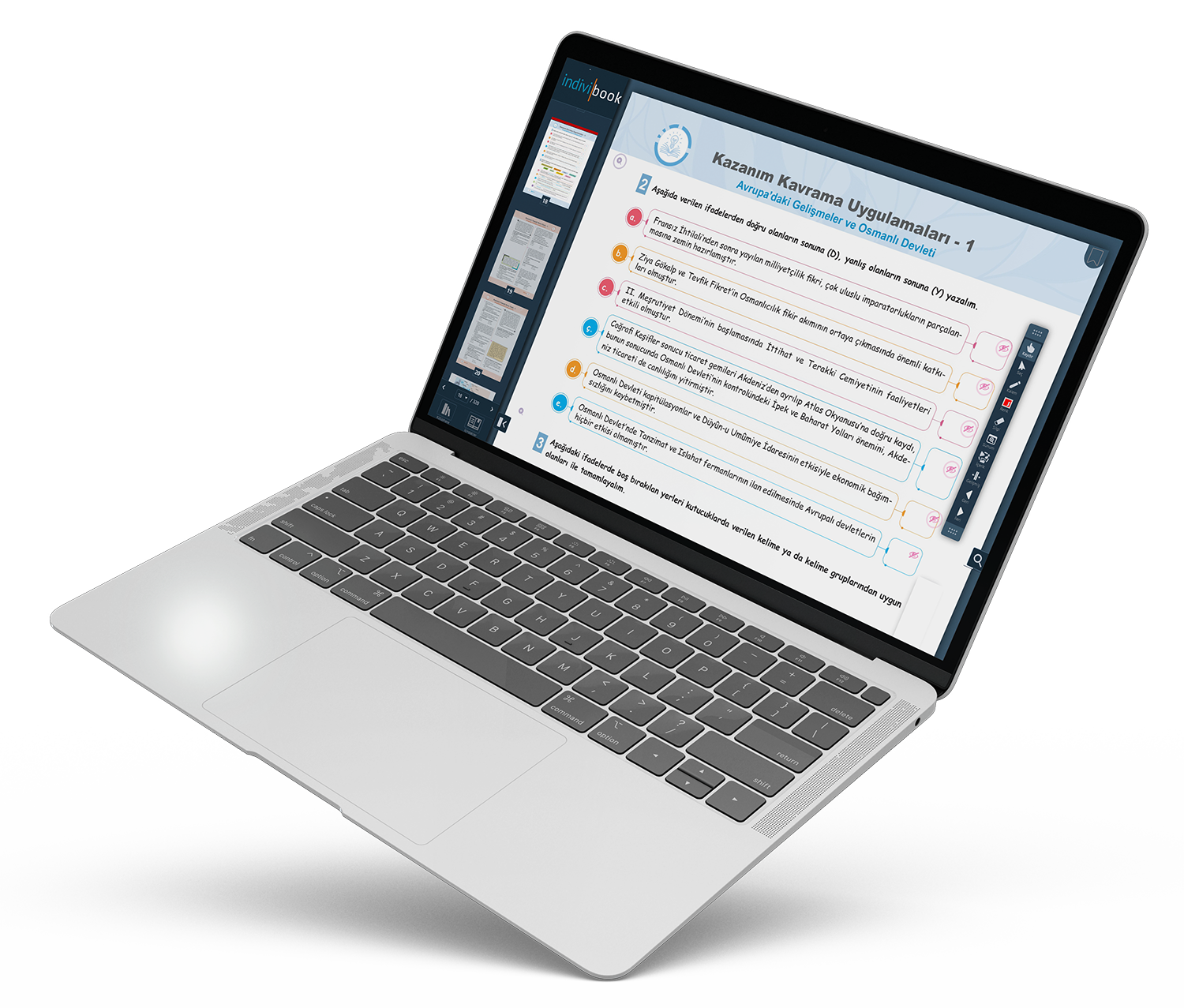 Adaptable Books at All Levels Can Be Prepared with Indivibook
With the content enrichment environment we have developed, whether you are a K12 or an educational institution at higher education level, your books are enriched in a reliable way and made ready for publication thanks to our adaptable structure.
Indivibook includes ready-made tools for users to improve their learning experience.
You can access thousands of images, vectors, videos that do not have copyright problems, without leaving the search section that comes with the Indivibook environment. It also works integrated with educational search engines such as Wikipedia, Merriam-Webster, and PBS Learning Media.
User Friendly Modern Design
Enriched books need to be designed with an interesting design to learn, and at the same time easily accessible to the items. It achieves a seamless learning environment thanks to its sound design for all platforms to learn.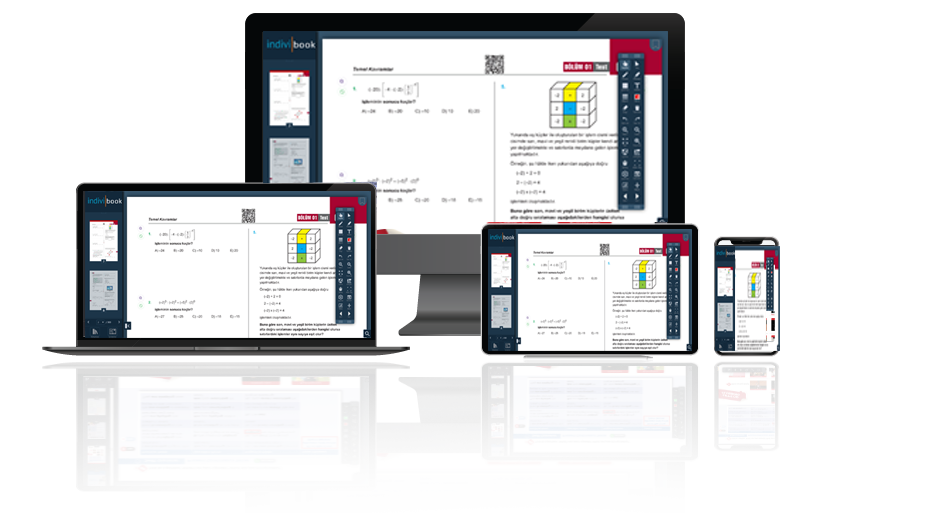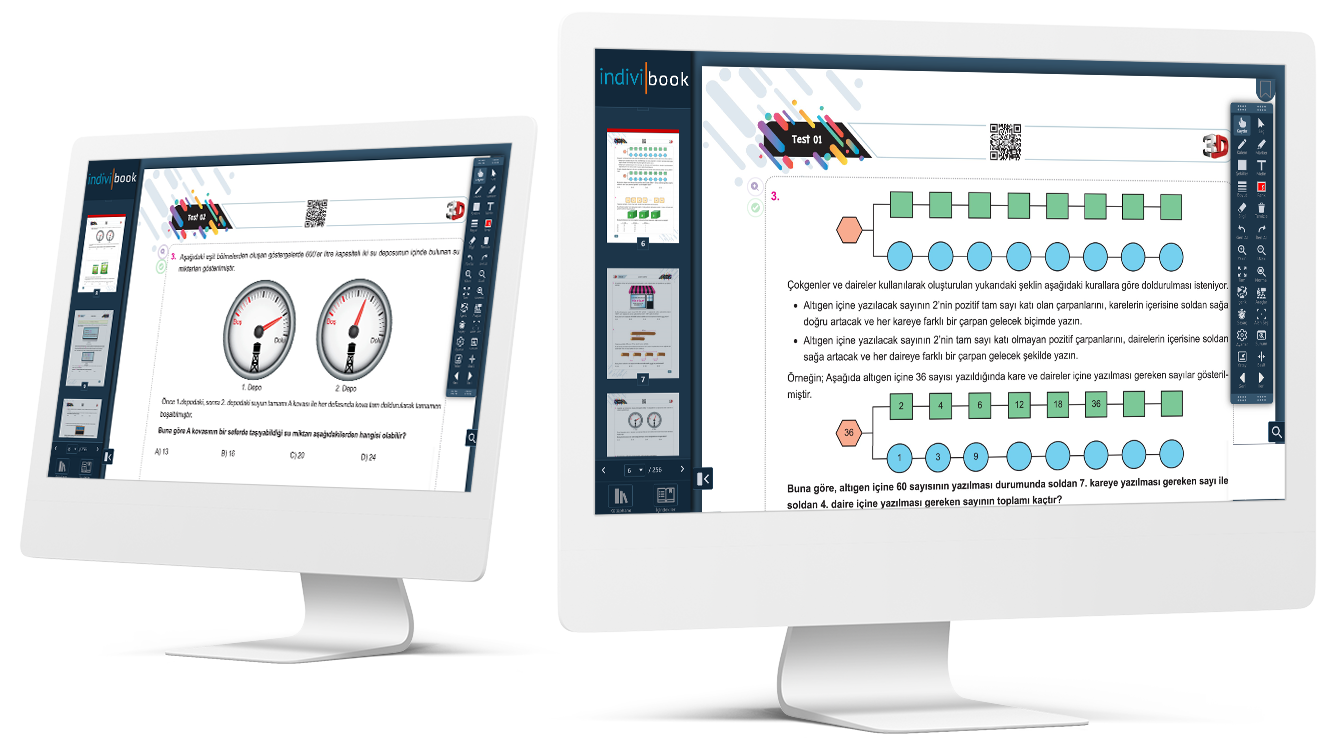 Digital Publishing is Changing with Indivibook
With the Indivibook infrastructure, you can remotely intervene, update and delete the books you publish. You are in complete control.
We are changing digital publishing with Indivibook. The printed textbooks so far are undergoing transformation with Indivibook to meet the needs of the growing generations in technology. It allows them to learn something new anywhere, at home, outside.